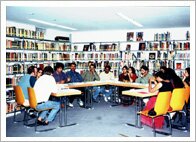 Founder

1979 Sheema along with some other committed women founded Tehrik-e-Niswan. The other founder members were Parween Kazmi- teacher, Dr Kishwar Baqi, Sarwat Sultana-artist/lawyer and Zafar Jamal- Professor, and Mahnaz Rahman – journalist and social activist.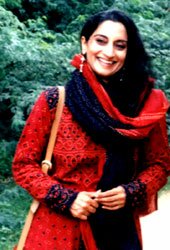 Sheema Kermani did her Senior Cambridge or "O" Levels from the Convent of Jesus and Mary, Karachi. She joined the Karachi Grammar School for "A" Levels after completion of which she went to study Art at Croydon College of Art, England. She also studied History of Art, Film and Art Appreciation. She did her graduation from Punjab University. Sheema trained as a Classical Dancer from India. In 1983 she held her first solo dance performance and since then she has been both teaching and performing.
Sheema has been an active member in the Women's Movement and other Peace Movements in Pakistan and South Asia.
Sheema Kermani
Kaleem Durrani
Abdul Aziz Ahmed
Shazia Ahmed
Zahra Batool
Anwer Hussain Jafri
Rumani Kermani Hosain
Tehrik-e-Niswan Cultural Action Team
"Sheema Kermani"
(Director, Actress, Classical Dancer, Dance-teacher)
"Asma Mundrawala"
(Painter, Art teacher, Actress)
"Mahvash Faruqi"
(Actress)
"Anwer Jafri"
(Film & Video maker, Writer, Director)
"Saif Hasan"
(Film editor, Actor)
"Shazia Qamar"
(Actress)
"Mani Chao"
(Artist, Dancer, Actor)
"Shama Askari"
(Actress)
"Mehmood Bhatti"
(Social & Community Worker, Actor)
"Huma Naz"
(Dancer)
"Amjad Ansari"
(Dancer, Actor)
"Salim Meraj"
(Actor)
"Imran Khan"(
Actor)
"Hafeez Ali"
(Actor)
"Adnan (Tipu) Shah"
(Actor)
"Daniel Wilayat"
(Musician)
"Zulfikar"
(Musician)
Friends and Board Members of
Tehrik-e-Niswan
"Rumana Hussain" (Artist)
"Ehteshamuddin" (Film Maker)
"Huma Mulji" (Sculptor, Designer)
"Dr Asif Farruki" (Writer, Critic)
"Attiya Dawood" (Poet)
"Khuda Bux Abro" (Artist)
"Arif Hasan" (Architect, Town Planner)